Cybersecurity Intelligence: Prevention
Due to Globalization, Digitalization and new connectivity protocols, organizations from all types of sectors face the challenge of identifying and taking advantage of the opportunities offered by this new leap into the digital world. Cyberspace has become a key element for economic growth, as well as a critical resource on which many economic and productive sectors rely on, such as national and international banking / financial operations, infrastructure and transportation, as well as energetic and sanitary sectors.
The rise of technological dependence (IT / OT / IoT) for the regular development of many activities in all organizations, has opened a window towards cyber risks and cyber threats unknown until now. Organizations are currently inviesting more and more resources to the detailed examination of their environment and their markets in cyberspace with the goal of having quality information to help them in their strategic, tactical or operational decisions, with three fundamental objectives: to prevent risks and threats, minimize the impact of the actions of other actors or competitors and embark on the conquest of new opportunities.
The basic foundations on which an organization used to
focus, begin to be incomplete, requiring greater control of the unstable competitive environment and methods that encompass new areas of knowledge, such as cyberspace.
At INV Group we consider one of our highest priorities to protect our clients by offering cybersecurity capabilities, flexible, adaptable and resilient, along with Intelligence as a permanent form of digital security surveillance and early warning system as a preventive measure. Allowing us to prevent and be aware of the incident as soon as possible, and
prepare our clients to be ready to protect, resist, respond and maintain the activity with maximum normality despite a possible attack or type of intrusion, whether industrial espionage or commercial espionage.
Security is not just technology, nor a product: It is a continuous
process.. Having solid cybersecurity and intelligence systems is not an option today, it is a requirement of us all. We evolve every day to offer an updated, safe and comprehensive 360º protection service.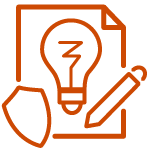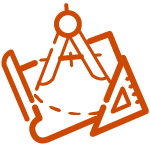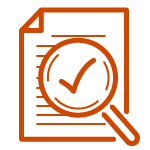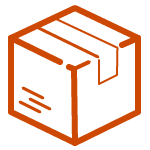 Specialized Products and Solutions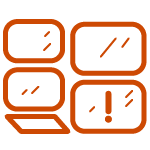 Service Center: ARC 24 × 7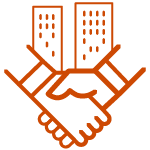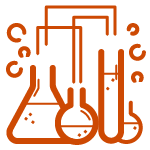 RETAIL
Digital transformation
Staff flow
Visit Control
Shelf Control
Shared platforms with suppliers.
Warehouse 4.0
LOGISTICS, TRANSPORTATION AND DISTRIBUTION
Digital transformation
Connected vehicle
Airport / Rail / Maritime Controls
Logistics
Geolocation
CONSTRUCTION AND REAL ESTATE
Digital transformation
Third party monitoring and risk
Cyberintelligence
INDUSTRY 4.0
Digital transformation
Machinery
Productivity flows
Inventories
Manufacturing and quality processes
Distribution
Heavy vehicle access
Industrial buildings and OT environments
HOSTEL AND TOURISM
Wi-Fi secure
Location of people / Objects
Smart Locks
Platforms
Payment Gateways
CRITICAL INFRASTRUCTURES
Operator Safety Plan
Specific Protection Plan
FOOD
FOOD DEFENSE plans
Food processing
Production line
Health Requirement Data
Distribution of perishable products
Quality controls
ENERGY AND UTILITIES
Solar panels
Wind power plants
Turbines
Flow of processed energy
Oil plants
SANITARY
Digital transformation
Identity and reputation
IoT
Cyberintelligence
FINANCIAL
Digital transformation
ATMs
Online banking
Third party monitoring and risks
Cyberintelligence
TELECOMMUNICATIONS
IoT
Safe Communications
Mobile Device Security
PUBLIC ADMINISTRATION
Digital transformation
Monitoring and Management of incidents
Operations Center
EVENTS
Intelligence Analysis
Protection
RESIDENTIAL COMPLEXES
Home automation
Device Security
Anti fraud
Endpoint
Networks
Cloud
CORPORATE ENVIRONMENTS
Access controls
Sharing devices
Networks / Cloud
Crisis cabinets
Security Departments
Data transfer
Commercial Management Platforms