Installation and maintenance of security systems
INV SISTEMAS focuses on the business area of installation of security systems for large facilities, providing the most advanced technology and complying with the highest levels of requirements to cover any risk situation that may occur in critical and strategic infrastructures.
We have the most complete and up-to-date alarm systems and security cameras on the market, connected to our receiving centres, which always endeavour to operate with utmost efficiency. Thanks to research, planning and action in the most complex engineering projects on the market, we can offer the quality that is second to none and earn the confidence of major companies.
Privacy is currently one of the most critical factors to be considered and, therefore, with our connected security system integration service and turnkey projects, as well as personalised cybersecurity projects, we can protect not only physical assets but also any digital data that require a maximum commitment for the company.
No sector of risk is a problem, and we have all security aspects under control.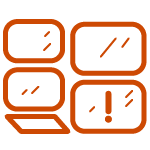 Alarm Receiving Centre
ARC connection service.
Signal control.
Communications monitoring.
Video surveillance.
Specialised remote services.
Cloud services platform for the client.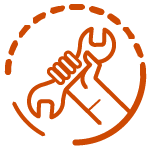 Installation y maintenance
Anti-intrusion and anti-theft protection.
Perimeter protection.
CCTV.
Access and presence control.
Intercom and public-address system.
Location and asset management.
Cybersecurity.
Business intelligence.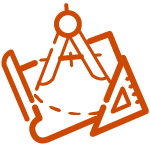 Engineering and Proyects
Project management.
Development and innovation area.
Ergonomic solution design.
Corporate image.
ARC-approved centre of command, communications and computers (C4/C5).
Systems integration.
Cyber-intelligence software implementation.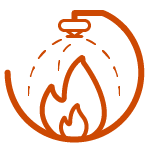 Fire Protection
Detection and alarm system.
ARC Integration.
Video verification.
Automatic extinction.
Self-protection plans.
Maintenance.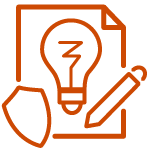 Security Consulting
Risk assessment.
Advice and planning.
Specialists in vertical markets.
Evacuation plans.
Emergency and signalling.
CRITICAL INFRASTRUCTURES
Energetic

Ports

Airports

Telecommunications

Hospital Sector
FINANCIAL ENTITIES
Credit institutions (banks, savings banks, credit cooperatives, and the Official Credit Institute).
Financial credit institutions.
Electronic money institutions.
Money market funds.
Financial assistants.
Insurance companies.
Pension funds.
PUBLIC TRANSPORTATION
Public and private transport.
Industry.
Infrastructures.
Railway stations.
Airports.
Sea ports.
Coordination centres.
ENERGY
Solar energy installations.
Wind energy installations.
Hydraulic power installations.
Hydroelectric power stations.
Petroleum plants.
Control centres.
Generating plants.
Transformer stations.
Distribution stations.
SERVICE STATIONS
Company service stations.
Flagship service stations.
White brand service stations.
Charging facility.
CRITICAL WORK ENVIRONMENT
Large-scale constructions.
Corporate office.
Congresses and conventions.
High-risk facilities.
MINING AND QUARRYING
Underground and open air.
Energetic mineral mines.
Metallic mineral mines.
Non-metallic mineral mines.
(+34) 902 211 411
(+34) 917 632 260

Headquarters
C/Tomás Redondo 2 –  5th floor – nave 5 
28033 – Madrid
International Delegations
Portugal
Almoster
Rua Conde de Almoster 106, 2005
México
44/5000
Miguel Hidalgo Delegation – Mexico City
C/ Leibnitz, 20 – oficina 901 Colonia Anzures 11590
Perú
Platinum Business Center, oficina 304
Av. Ricardo Palma 341, Miraflores 15074
Colombia
Bogotá
Cl. 93b #19-35
Office 201
Fields marked with * are required