Alarms connected to the nearest receiver
Every precaution must be taken, regardless of the size of your business or project. Our highly qualified staff and our systems connected with the most innovative technology can detect just what you need according to the risk situations around you.
Jewellers, department stores, car dealerships, health centres and offices are just some examples of the wide range of sectors that work at the risk of theft, intrusion, fire or flood every day. Therefore, ensuring the security and protection of their environment is our greatest commitment..
We analyse the risks and implement the right solution to protect you. We act promptly and effectively and under all circumstances.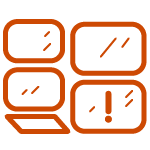 Alarm Receiving Centre
ARC connection service.
Signal control.
Communications monitoring.
Video surveillance.
Specialised remote services.
Cloud services platform for the client.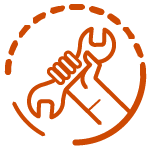 Installation y maintenance
Anti-intrusion and anti-theft protection.
Perimeter protection.
CCTV.
Access and presence control.
Intercom and public-address system.
Location and asset management.
Cybersecurity.
Business intelligence.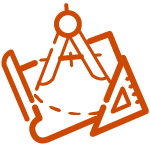 Engineering and Proyects
Project management.
Development and innovation area.
Ergonomic solution design.
Corporate image.
ARC-approved centre of command, communications and computers (C4/C5).
Systems integration.
Cyber-intelligence software implementation.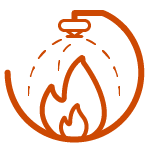 Fire Protection
Detection and alarm system.
ARC Integration.
Video verification.
Automatic extinction.
Self-protection plans.
Maintenance.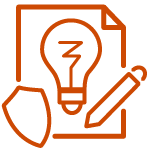 Security Consulting
Risk assessment.
Advice and planning.
Specialists in vertical markets.
Evacuation plans.
Emergency and signalling.
RESIDENCIAL HOMES
Collective housing.
Single-family dwelling.
Two-family dwelling.
Multifamily housing.
Residential complexes.
Old people's homes.
RETAIL
Supermarkets.
Car dealerships.
Department stores.
Shopping centres.
Traditional shops.
Jewellers.
Chemists.
Hardware shops.
LOGISTICS
Port activity centres.
Airport activity centres.
Distribution centres.
Goods warehouses.
Corporate logistics centres.
Urban logistics platforms.
MEDICAL CENTRES
General Hospitals.
Specialised hospitals.
Mental health and substance abuse hospitals.
Medical Consultations.
Health centres.
Rehabilitation centres.
Dentist practices.
OFFICE BUILDINGS
Registered Offices.
Offices.
Control centres for installations.
Corporate complexes.
High-risk offices.
HOTELS AND TOURISM
Hotels and aparthotels.
Hotel complexes.
Hostels.
Recreation centres.
Historical monuments.
Rural accommodation.
Museums and cultural buildings.
FOOD INDUSTRY
Supermarkets
Department store
Markets
Cooperatives
Fish markets
Food distribution
CONSTRUCTION ENVIRONMENTS
New builds.
Small works and renovations.
Major works.
Work on public roads.
Night work.
Contact with INV Protección

(+34) 902 211 411
(+34) 914 902 157

Headquarters
C/ Méndez Álvaro 9 1º
28045 – Madrid
Central Delegation Latin America
Delegación Miguel Hidalgo – Ciudad de México
C/ Leibnitz, 20 – oficina 901 Colonia Anzures 11590
Fields marked with * are required